OSRS Pride 2022 Event Overview
Aug-05-2022 PST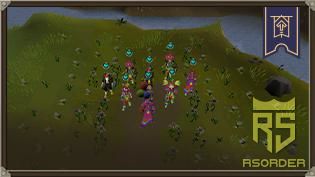 A holiday full of love and dazzling colors!
Pride Month is about celebrating LGBTQIA+ identities around the globe. OSRS is no exception too! The team of Old School RuneScape is proudly linked together by a thread called mutual love. This year's Pride Event is about their commitment to helping LGBTQIA+ players feel safe and included in the game.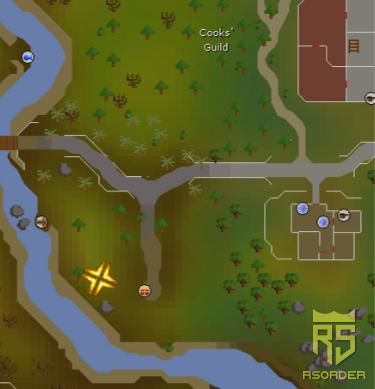 Looks who has returned to Gielinor: Gilbert the Leprechaun, and he is once again in need of your help to spread colorful joy across the lands of OSRS. You can find him on the banks of the 'River Lum,' which is southeast of the Barbarian Village. Don't forget to bring your greenest thumbs!
The event is available for both; members and non-members. Upon completing the event, you'll be rewarded with some fabulous Fashion-Scape. For instance, a Rainbow Flower Crown and Rainbow Scarf (back from 2017).

The entire OSRS team has worked to create this wonderful event. Hopefully, everyone enjoys playing it. Another thing worth noting is that Gilbert is going to stick around even after the event ends, in case anyone loses their Fashion-Scape items. Alternatively, you can also claim them back from your P.O.H or Diango at the Draynor Village.
In-game Pride March
We know that not everyone was able to join the Pride March in person, but they could still celebrate it in the game. OSRS introduced its first official Pride March on June 23rd, 2022.
The march took place in two F2P (Free-to-play) worlds; W500 & W562. The event was held between 18:00 BST to 19:30 BST. The event was about marching a specific path mapped around Gielinor. For more details, you can refer to the image.
A cool thing is that many J-mods were attending the event as well and that too, in their finest rainbow outfit. It was a sight to remember. Player support teams were also alert to remove anyone looking to spoil the fun.
In-game Changes
Pet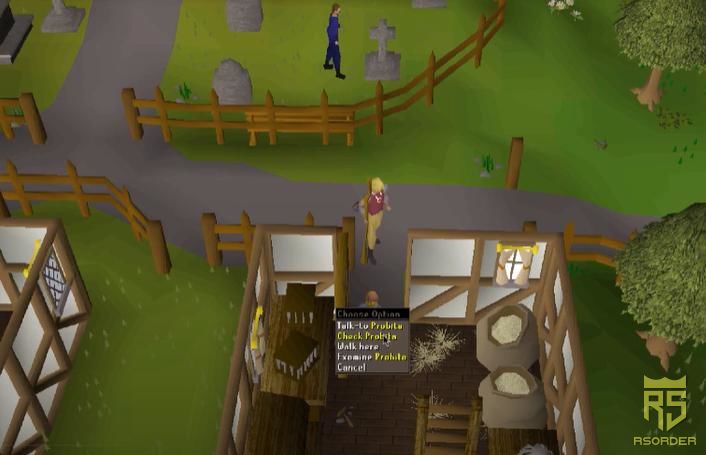 An update everyone has been impatiently waiting for is the Pet Changes from Poll #76.
Any pet that you receive in the game will not be automatically insured, which means that if you unluckily lose your pet, you will be able to retrieve it back from Probita for 1M OSRS GP.
Any player who 'would have been followed' but did not receive a pet, or players who have lost their pets before the update can also collect it back from Probita.
However, pets that were received and lost before the Collection Log was released, or the pets whose Bank placeholders have been deleted cannot be retrieved.
If you've paid an insurance fee in the past, the amount will be added to Probita's reclaim fee coffer, which can later be used as a discount towards future reclaims. It's pretty much understandable so we doubt you'll need a better explanation for it.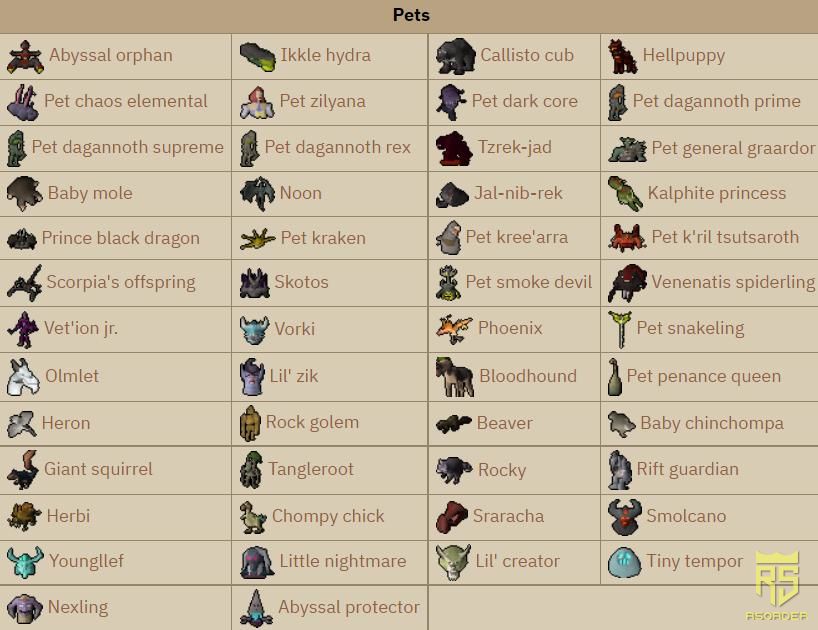 The team has also enabled loot drop broadcasts for all the pets in OSRS. This also included duplicate drops so Happy Hunting everyone!
Mobile Client
A piece of great news for everyone: OSRS has fully released its new client features on Android and iOS. You no longer need a Java application to play the game, but you will need the following requirements–Android 8.0 or later & at least 2GB Ram for Android Users, and iOS versions 13.0 or later for iOS users.
The newly added features are; Buff Bars, Fishing Spot Indicators, HUD Improvements (NPC Information and Combat Styles), Agility and Slayer Helpers, Chambers of Xeric Helper, Woodcutting and Ore Respawn Timers, Increased Draw Distance, Navigation Tile Indicators, Chat Improvements, Entity Highlights for NPCs, And more!
Other Updates
• The friends' chat capacity has been increased from 100 to 500.
• The mini-map Hp orb now displays your health in LMS as a proportion of 99.
• The Edgeville and Ardougne wilderness teleport levers now show different warning messages if used on high-risk worlds.
• The appearance of the Observatory Professor during Recipe for Disaster has been fixed.
• Birds' nests will now take 4x longer time to disappear from the ground.
• Ironmen players who are fighting the Kalphite Queen will no longer find her lair devoid of Potato Cacti.
• You can now access the Tz-Haar Bank Chests from the side.
• Lastly, the entrance and exit of the Revenant Caves are now further apart than before.